Stack Overflow decided to release their April Fools joke as a real product on Drop, as a Macro Keypad. I thought it looked cool and might be a good place to display a few artisans or something. They allow to reconfigure the keys using something akin to QMK's software, and there is some custom work going into bringing the full QMK configurator to the device, but for now you can do simple remappings.
Unfortunately it's not Bluetooth enabled but at least it comes with a USB C connector. Even still, it's a bit much to hook up an entirely separate 3 key setup all the time as a joke. It works better on a machine that won't be moving frequently such as a video editing workstation or desktop setup.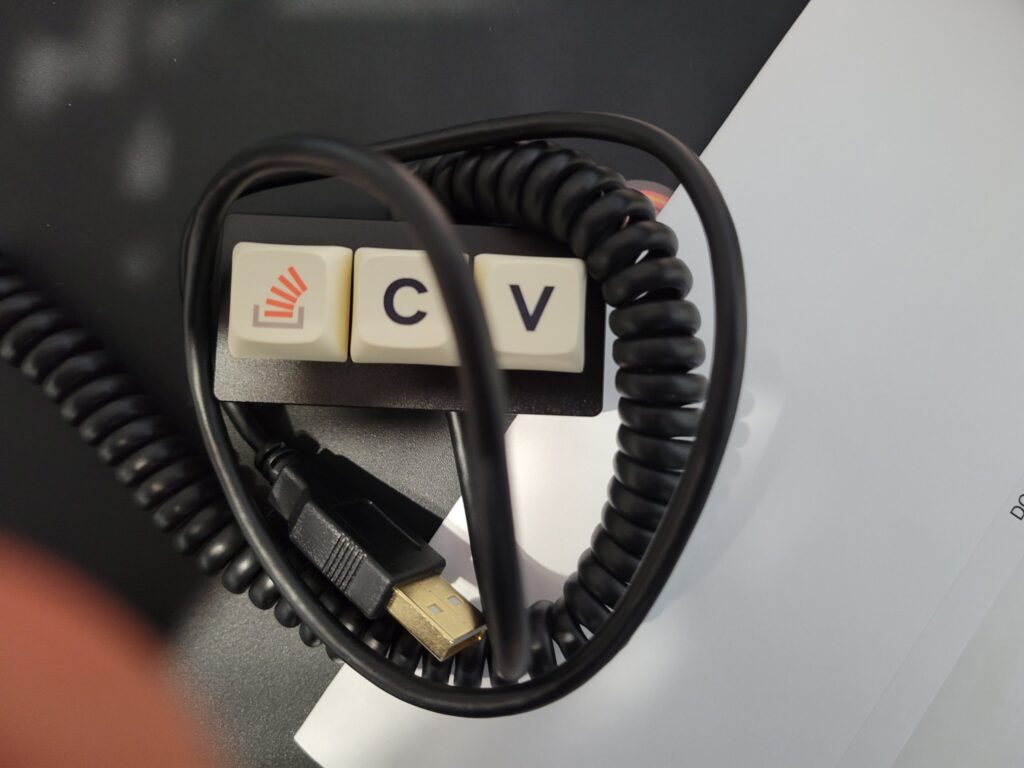 ---
It helps me if you share this post with anyone who might be interested.
Quick Links to My Stuff
Published 2022-01-04 21:45:00