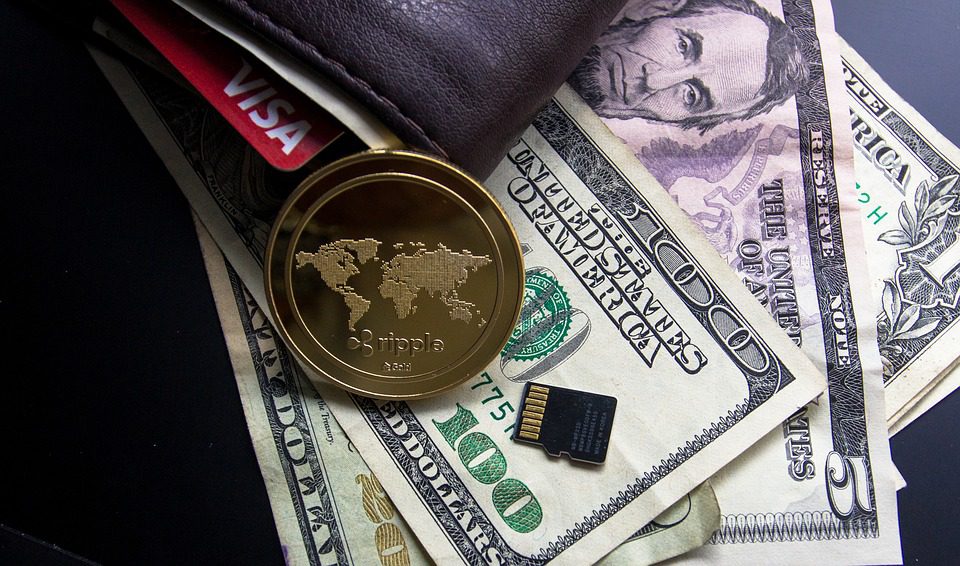 It's 2022, and cryptocurrencies have hit something of an impasse. While assets like Bitcoin and Ethereum are firmly established in the public consciousness, many questions still remain about crypto security and long-term viability. Even now, in the age of wild NFT hype and rampant digitalization (of seemingly everything), there's as much discussion about the safety of the various exchanges and wallets you'd use for digital dealings as there is about the actual marketplaces.

Amidst this uncertainty, cryptocurrencies are still being used primarily as investment assets, and haven't made much of an impact on how we physically (or virtually) spend our money. Volatility in particular remains a big issue; vendors are reluctant to accept currencies with such wild value swings as some cryptos –– and by the same token, those with crypto assets may be loathe to spend them and risk potentially missing out on value gains.

All of this begs the question though: What opportunities remain for crypto to make the jump from being something to have into something to use? A few options with legitimate potential come to mind
Travel Money
El Salvador caused a storm in September of 2021 when the country itself started to accept Bitcoin as legal tender. With 1.4 million Salvadorans living and working in the U.S. and foreign remittance accounting for some $6 billion (or about 23% of El Salvador's GDP), crypto's speed and potentially lower cost compared to traditional money transfer methods make it an attractive proposition. Accused of pandering to rich currency speculators, President Nayib Bukele went to pains to show how crypto would benefit the average family with the launch of payment app Chivo, which Salvadorans can use to pay directly with Bitcoin at both local vendors and global chains such as McDonald's and Starbucks in San Salvador.

This is, of course only one country's journey with crypto. But we know that Panama, Paraguay, Brazil, and Argentina at minimum are among the nations monitoring how El Salvador's integration of crypto into daily life progresses. It appears possible that in the near future there may be countries and regions for which cryptocurrency will become a favored if not necessary option among travelers (not to mention entire local populations).
Online Shopping
When Elon Musk announced in January that Tesla would accept Dogecoin for certain company-branded merchandise, the headlines were focused on the acceptance of what was once seen as a "joke" crypto. However, even when we look beyond Musk's high profile, many retailers have been quietly accepting many cryptos for some years now.

Unsurprisingly, tech vendors were among the first to get on board, with Newegg having welcomed Bitcoin transactions since 2014, and added Dogecoin, Shiba Inu, and Litecoin to its payment methods in 2021. Meanwhile, Chinese vendor FastTech ships worldwide and accepts 22 different cryptocurrencies as of this writing. And Home Depot has gone one step further; the biggest hardware chain in the U.S. has accepted Bitcoin for both website and in-store purchases since 2019.
Gaming
Given that the internet is where cryptos are stored and traded, gaming seems like a natural outlet for spending. Accordingly, Microsoft accepts Bitcoin payments for both hardware and software, through users' Microsoft accounts. The game streaming platform Twitch allows users to tip their favorite accounts using multiple cryptocurrencies. And in the emerging Decentraland metaverse, poker salons where players wager the in-house crypto MANA have become some of the most popular locations in the platform's digital world.
Online Poker
Traditional poker sites have also been quick to capitalize on cryptocurrency being held by growing numbers of people. Indeed, with more than 100 million individuals now holding some form of crypto asset, the market has diversified well beyond "tech bros" and fund managers and now more closely mirrors the general public –– much of which plays poker online.

As this mainstream transition has occurred, it has also become clear that crypto in poker has numerous potential benefits. First and foremost, the security the blockchain offers means a safer (and more anonymous) way of depositing funds. Additionally, payouts can be actioned almost instantaneously. And as a sort of added bonus –– depending on how you look at it –– the volatility of cryptos adds potential perks to gambling, in that winnings can appreciate in value, and lost cryptocurrency might eventually become less valuable (though of course both of these perceived perks can also work the other way around). Because of these factors, we have already seen some adoption of crypto by poker sites, and it's likely the trend will continue.
Dining and Entertainment
On the dining front, it sometimes goes overlooked that some major restaurants now accept crypto payments. Food at the countrywide Mastro's steakhouse chain can be paid for with Bitcoin or Bitcoin Cash, for instance. The delivery app Menufy also accepts Bitcoin, as can the Takeaway app in Europe.

As for entertainment, there seem to be more examples with each passing month. Crypto advocate Mark Cuban has ensured fans can use Bitcoin and Dogecoin to buy tickets and merchandise connected to his NBA franchise (the Dallas Mavericks). AMC Theaters now accept various cryptos as payment methods for movie tickets as well. And these are just a few highlights in the entertainment sector.
---

It's true that cryptocurrencies haven't become as much a part of our daily lives as some acolytes have predicted over the years. Chances are they won't until federal government regulations lay out formal structures for a safer ecosystem that more traditional companies can get on board with. At this point though, there are still plenty of ways to use crypto in day-to-day spending, and the use cases are only growing.
---
It helps me if you share this post
Published 2022-04-12 07:00:00