Task Manager may display a startup entry with a blank program icon and the name 'Program'. What is this?
While this can look malicious or suspicious, typically it's the result of a mistake. When a program registers itself as a startup program, it may not enclose one or more values in double quotes correctly. Thus, if a program path is supposed to be 'C:\Program Files\Starcheat\starcheat.exe', the developer may have mistakenly not enclosed the path correctly. Windows will read a space as the end of the value, therefore it becomes C:\Program.
View Offending File Path
If you want to view the path causing this, simply right click on the header of the task manager startup entries and show the 'Command line' option. 'Startup type' is useful to show as well.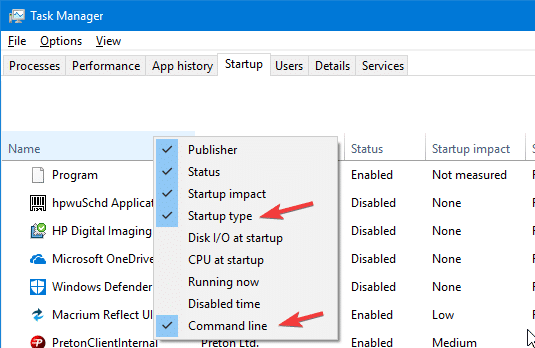 From here, you will now be able to see the broken path and navigate there yourself.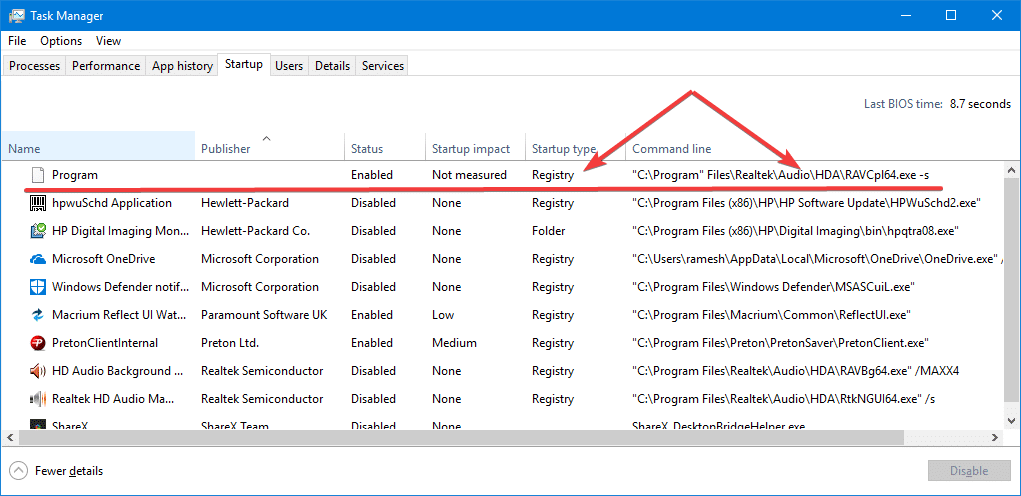 As you can see, in this instance the value is not enclosed correctly, leading to this error.
You can then potentially remove the startup entry entirely or laugh at the developer's incompetence.
---
It helps me if you share this post
Published 2022-05-18 04:00:47