Many years ago I created a small app to help me remember whether or not I had taken my medications for the day, so I never took them twice and could be reminded at designated times. I slapped a button and a counter on the screen, made it track the last taken date and display a clock, and that was it. It looked terrible, but it worked, and I was planning on making it look better. However, I tested the concept app for a day or two and that test turned into full time usage. I never updated it or uninstalled the dev copy that I was testing with. If it works, don't fix it, right?
Recently I decided I was tired of it looking terrible and since I'd been wanting an excuse to use React Native again I decided to remake it.
Here's the original: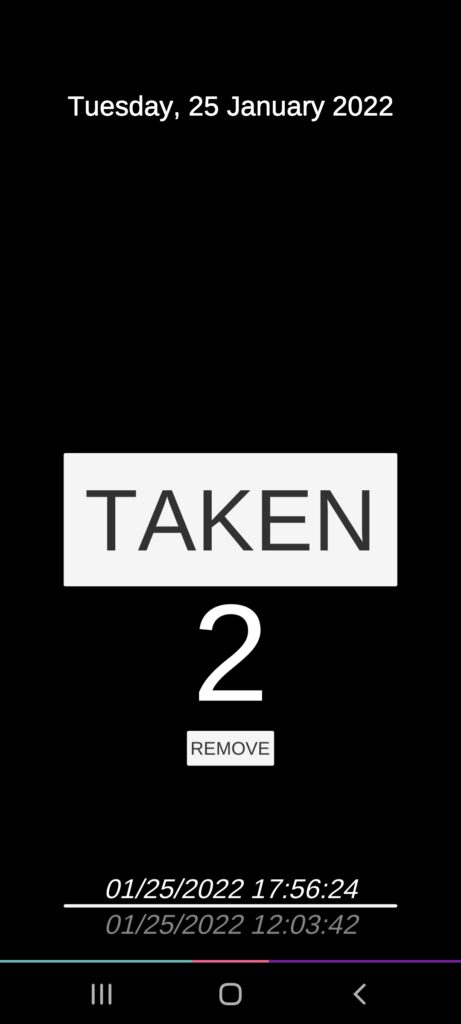 Here's the updated copy with a UI I spent slightly more than 30 seconds on.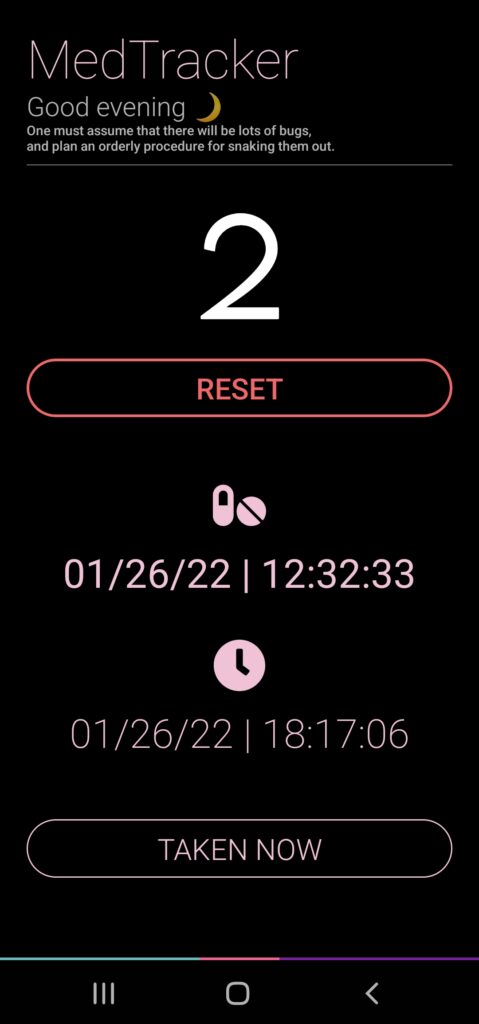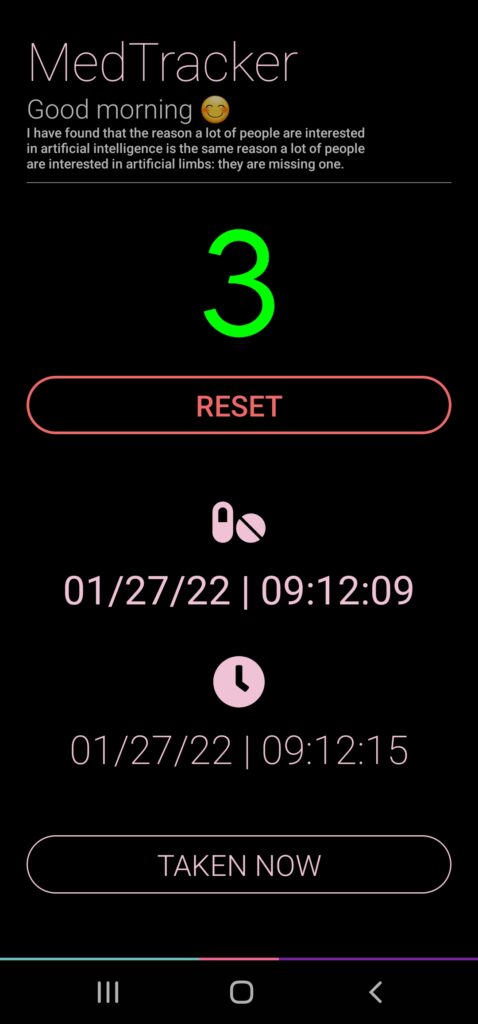 The app isn't distributed, just something I updated personally for myself, as the app helps me a lot and has become a part of my routine.
🙂
---
It helps me if you share this post with anyone who might be interested.
Quick Links to My Stuff
Published 2022-01-27 10:31:14